Since we haven't done a MehCast in ages, in which we would normally go over something like this, I figured a post wouldn't hurt. We've been watching some pretty awesome shows lately, and maybe you all might be interested in them.
A show we've been binging on for the past week is Nip/Tuck, which originally aired on FX. Starring Julian McMahon and Dylan Walsh as two plastic surgeons named Christian Troy and  Sean McNamara, the shit these two go through is just ridiculous, and makes for very good TV. Christian is that asshole guy almost every woman makes the mistake of sleeping with, while Sean is married with two children. It might seem like a strange pairing, however the two are longtime friends.  The surgeries look very realistic, and one time, during a Rhinoplasty, I had to look away. I believe all seasons are currently available on DVD, since the series finished up this past March,  so if you want blood, loads of sex, and awesome drama, check that show out.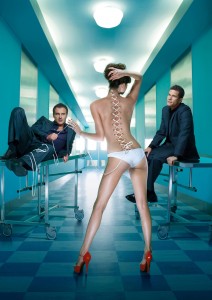 The Tudors, which sadly ends in a couple of weeks, is another great drama. Taking place in England during the reign of Henry VIII, The Tudors really delivers. You have drama, sex, scandal, and lots of killing. The series has gone through all of Henry VIII's wives, so in just four seasons, they've covered a lot of ground. Currently we are at the end of his life, but The Tudors is a series I believe we can watch again and again. Jonathan Rhys Meyers has done an awesome job of portraying Henry VIII, and when you think about it, everything else has been top notch. The costumes are gorgeous, the sets are lavish, and every character has been acted perfectly. Truly a must see.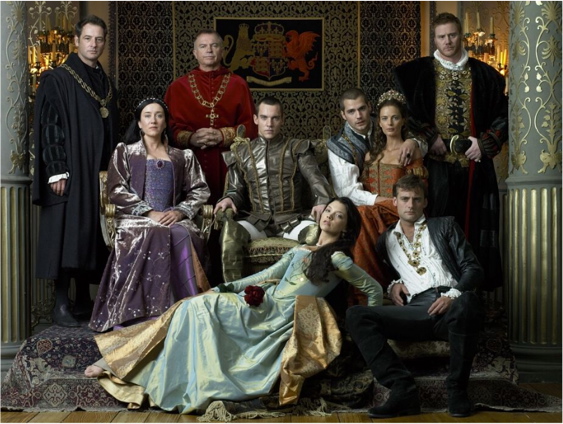 Finally, United States of Tara. staring Toni Collette as Tara, and her other personalities. Written by Diablo Cody, of Juno fame, USoT follows the life of a woman named Tara, obviously, who suffers from Dissociative Identity Disorder (DID). Having that, Tara is also a wife and a mother to a son and a daughter. I wouldn't say it's a serious drama, because there are some really funny and endearing moments, but the subject matter is rather serious as Tara is constantly trying to figure out her past. All of the acting is superbly done, and Toni should be highly praised for not only pulling off Tara, but the multiple alters as well. One huge downside is that each episode is only a half hour long, and the seasons are very short. The most recent one, which ended last night, was only 12 episodes. Season 1 is available on DVD, and I imagine this recent second season should be out sometime in the Fall.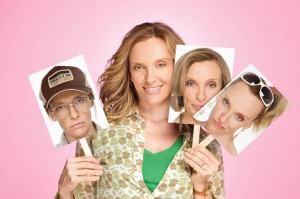 So there you have it. A drama, a historical drama, and what's been dubbed as a 'dramedy'!
- Me