E3 is here! That means loads of information coming to you from all of your favorite developers, and of course the big 3: Sony, Nintendo, and Microsoft. Right now, the press conference for Microsoft is going on, so for those of you who were unable to attend, or unable to watch via live streaming or on Spike TV, here are the details in all their glory!
The conference started off with a sick trailer for the new Call of Duty: Black Ops. The graphics were crisp, and we were then treated to a live gameplay demo on stage by Treyarch Head Mark Lamia. Announced was a special multi-year agreement between Activision and Xbox. For the next few years (2010, 2011, and 2012) they will get the Call of Duty titles first. Call of Duty: Black Ops will launch on November 9th.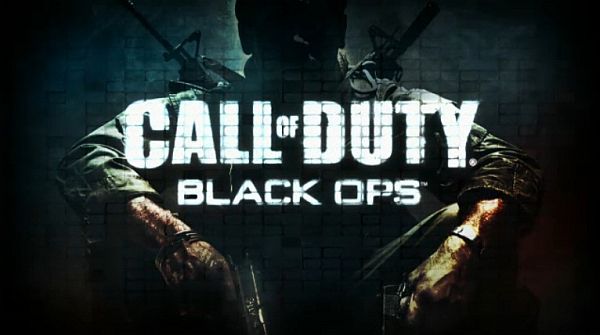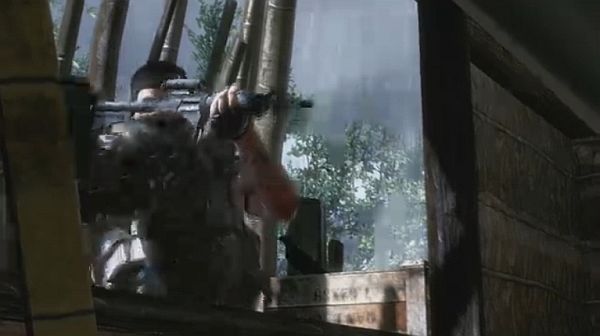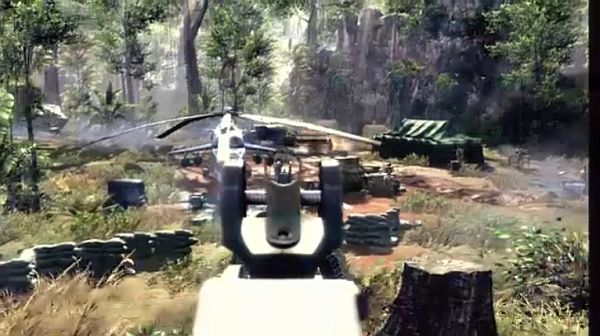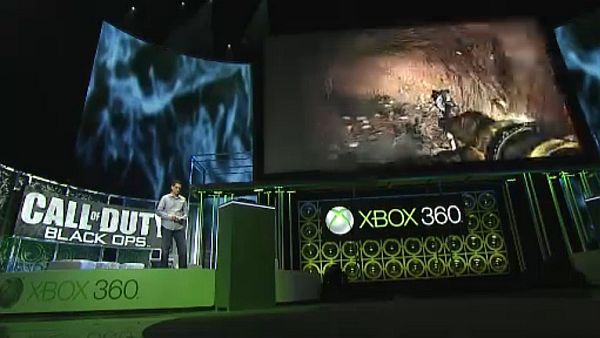 Project Natal has now been officially changed to Kinect, and will be available on November 4th with 15 launch titles. Mark Whitten was there to discuss Xbox Live, and also Kinect itself. The Kinect sensor detects movement and sound. A young man named Ron, who is an engineer for Kinect, provided us with a live demo. By just doing a simple wave of his hand, the Kinect detects him and signs him in to Xbox Live. If you wave just one more time, the Kinect will then take you to a special Dashboard Hub where everything is accessed controller free.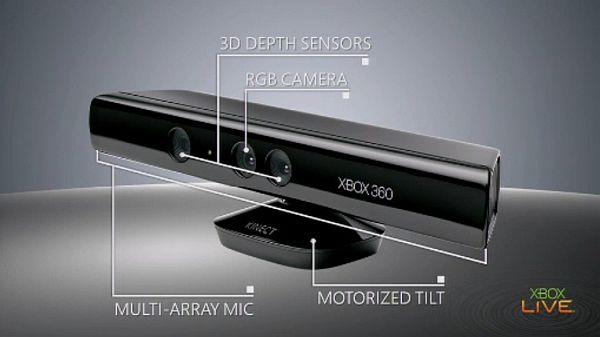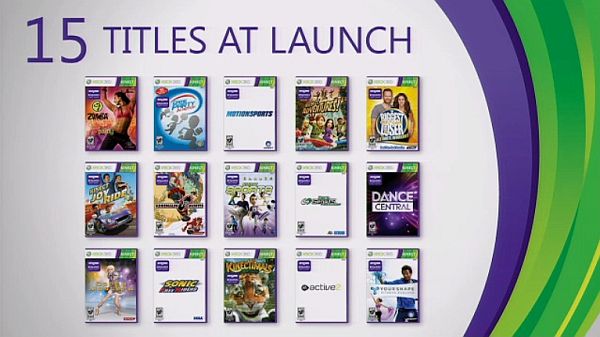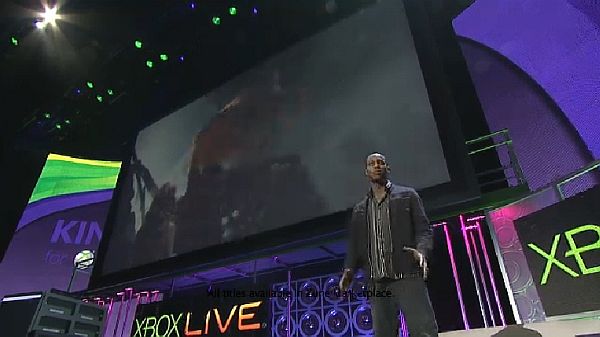 If you say 'Xbox' a prompt will pop up, letting you know Kinect is listening. Ron then followed that up with Zune, and then application launched immediately. From there, he was able to select the new Alice in Wonderland with his hand. By moving his hand to the left, it would rewind the movie. The same would be had he moved his hand to the right. Some voice commands he used were "Xbox pause", "Xbox play", "Xbox Stop", "Xbox play music". and we had to suffer through a little bit of Justin Bieber before he changed artists. Kinect is said to make gaming "controller free, simpler more social than ever before" and I believe they are correct.
Kinect will be available where Xbox 360 consoles are sold, and people worldwide can chat using Video Kinect. Laura Massey was on board to give us all a demo where she called her sister. One great thing with Video Kinect is that you can use it to chat with Windows Live Messenger friends, not just those on Xbox Live. Since Kinect has a built-in microphone, there is no need for a clunky headset. At the bottom of the screen there are options such as movie, news, and sports. If you select one, you can view the content with your friend or family member together. Think of it as being able to do the Netflix movie group but being able to actually see the person you are watching it with. If you move around, Kinect will move and follow you. For those who have used webcams in the past, you won't have to deal with having to move the camera yourself. Kinect takes care of that for you. To end the chat, just use the voice command "Xbox end chat" and everything will shut down.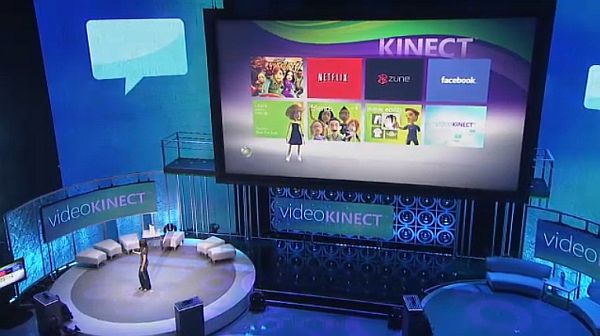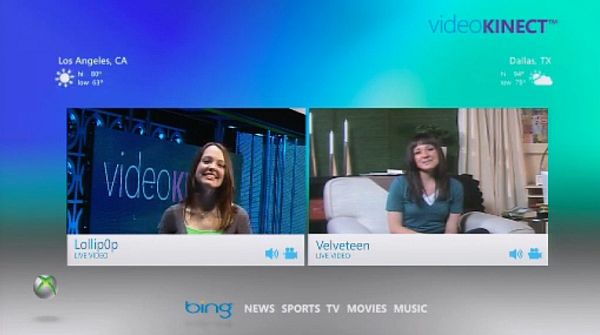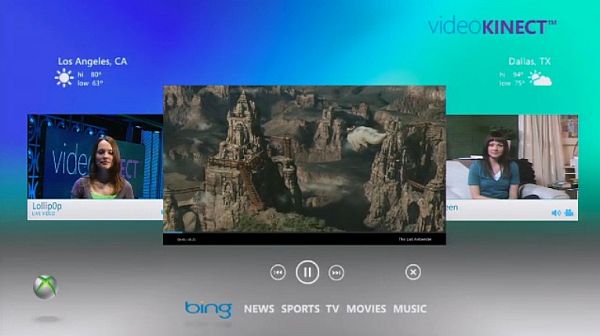 Following all of that, sports fans found out that ESPN has signed an exclusive partnership with Xbox 360. They will have their own community channel on the dashboard, giving fans access to over 3,500 live and on demand sporting events. Giving us a live demo, we saw college football, college basketball, soccer, MLB, and NBA. Tying in with Kinect, everything is hands free. The ESPN channel also uses voice commands so if you are watching a football game and wish to see a play over again, just say 'Xbox replay" and you'll have it right there. One of the guys in the demonstration said that "Kinect is going to make taunting even easier". Also he said that gamers will have access to "real live polls, trivia, and other ways to enhance a live game." Straight from ESPN.com, sports fans can bring up game scores, stats, and more without having to leave whatever game they are watching. I'm sure all of you are wondering just how much this service would run you… but the good news is, all Xbox Live Gold Members will have this channel at no additional cost.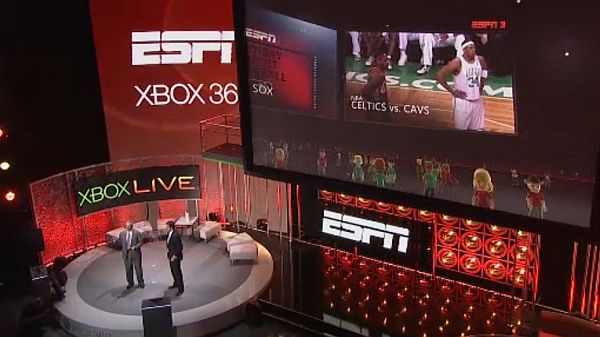 Kudo Tsunoda, Creative Director for Kinect, came out an showed us 6 launch titles, just in time for the holiday season. Starting off with Kinectimals, players and children can adopt 40 different animals, and have access to over 30 different activities. Some things shown to us in a live demo were petting the animal, talking to the animal, playing fetch, doing a game of hide and seek, and using your body to have the animal follow commands such as sit, jump, and play dead.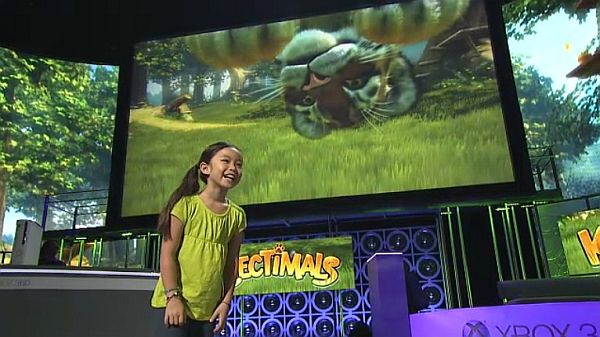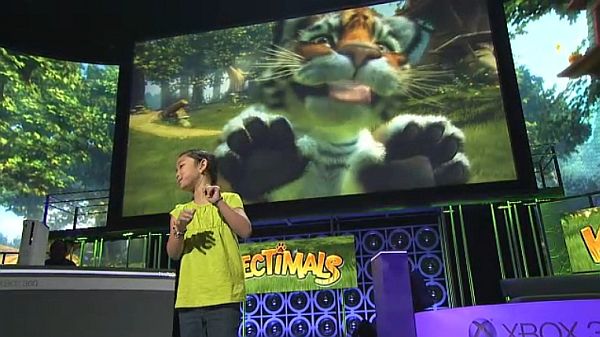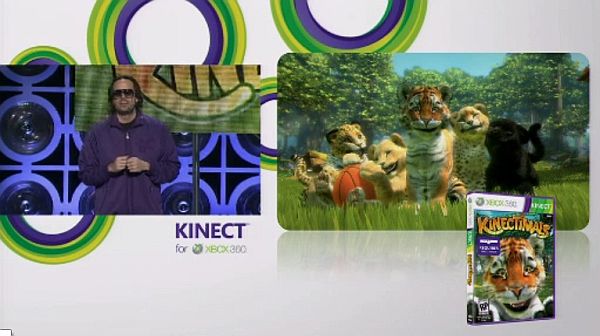 The next launch title announced was Kinect Sports. I know some of you might think that it's the same as Wii Sports, and in some respects you are correct, but you don't have to worry about keeping a Wiimote in your hands. With Kinect Sports you can do side by side racing, two people on the same Kinect, a la Track & Field for the classic NES. Two individuals gave us a live demo where they participated in a 200 meter hurdle, just one part of the track & field section of Kinect Sports. Other sports you can play are bowling, soccer, ping pong, boxing, and volleyball.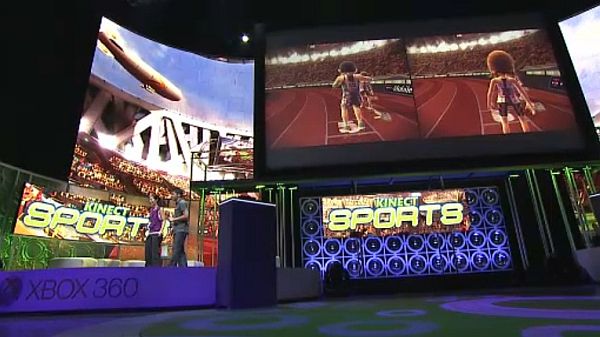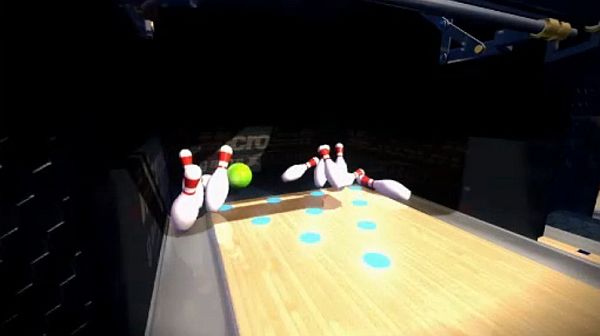 Kinect Adventures uses your entire body to play. Gamers will have to duck, dodge, and jump through over 20 different adventures. With the live demo, we saw two different Adventures. One was where a man was on a floating platform and he had to move his body to collect pins, making sure to avoid obstacles. Another man walked up to join in and immediately he was integrated into the game, having it automatically split-screen and everything. The second Adventure we saw was called 'River Rush'. Two women, whose avatars were on a massive round river raft, went through and again did their best to avoid obstacles while collecting pins. Overall it looked rather interesting. One great add on they showed us were the pictures and videos available after each Adventure is completed. Gamers can post the pictures and videos onto their Facebook profiles, or anywhere on the internet.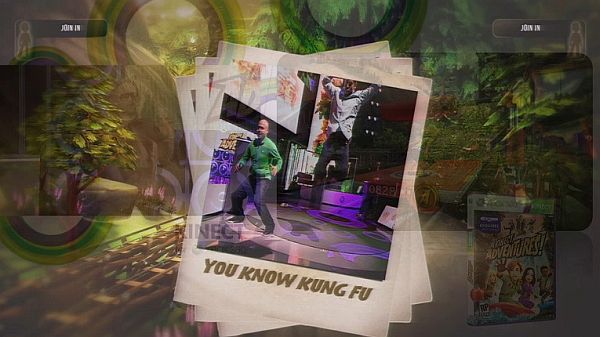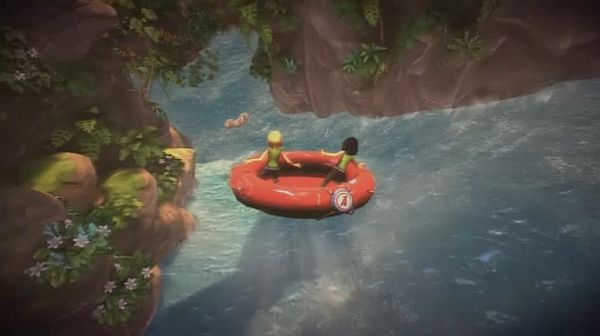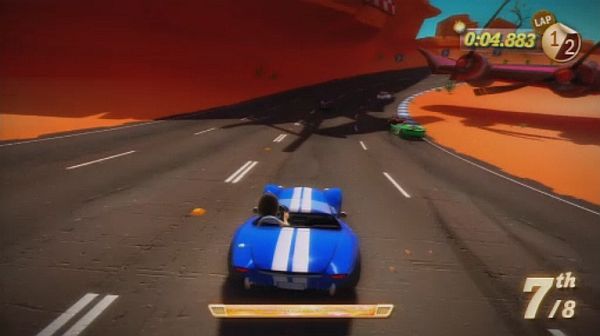 Ubisoft announced an exclusive Kinect game titled Your Shape: Fitness Evolved. At first when I was watching the trailer, I thought they were bringing over the EA Wii fitness game "Sports Active" but I was obviously wrong. Your Shape is so much better than Wii Fit, or anything else I have ever seen. It will do a full body scan, detecting your physical dimensions, and will place all menus within reach. Michael George, celebrity fitness trainer, worked with Ubisoft to help design the exercises and activities. Again we were treated to a live demo where we saw a woman go into a personal training session, do some combat training, and even some tai chi. Your Shape also has martial arts, yoga, fun gym activities (although I can't imagine what is perceived as a fun gym activity), low impact/high intensity workouts. There is even a calorie counter on the screen at all times, letting you know how many you've burned off.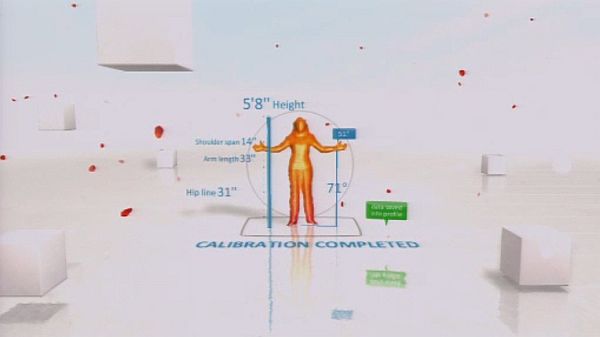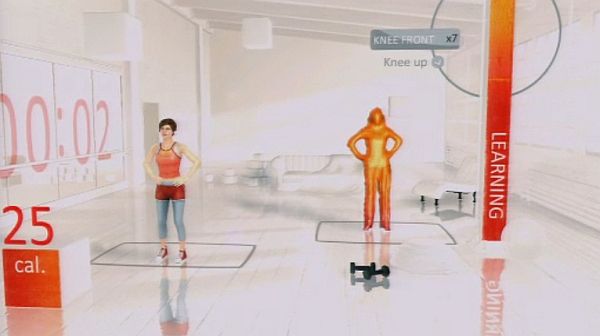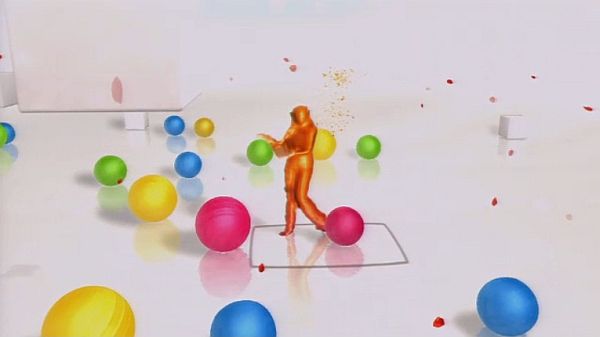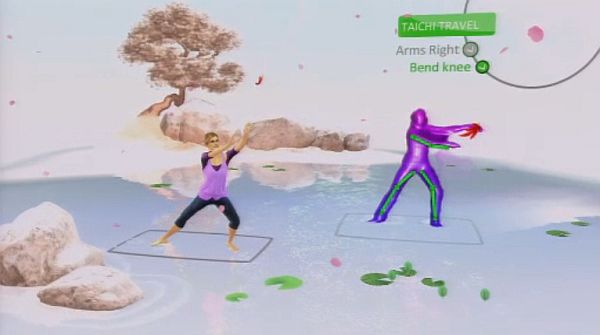 Next came a new Harmonix title - Dance Central. The presentation kicked off with a live demo to Bel Biv Devoe's classic track 'Poison' and at first the game seemed like a crazy mix between Dance Dance Revolution and the Just Dance game for the Wii. Of course as they went on, describing the game and everything it has to offer, I now have to get a copy. Alex Rigopulos, CEO and Co-Founder of Harmonix, told us how they've "been eager to create a dance game" but the right technology wasn't available to them until Kinect came around. Dance Central promises to give us "real, immersive, full body dancing" and gives dancers a mix of pop, hip-hop, R&B, and more. Some artists announced were Lady GaGa and No Doubt. We were also told that after launch, they would have DLC track packs, just like what's currently available for other music games like Rock Band, Guitar Hero, and Lips. Dance Central will have over 600 moves, 90 routines, and some of the routines will be actual choreography we've seen in popular music videos. Bad Romance re-enactment, here I come!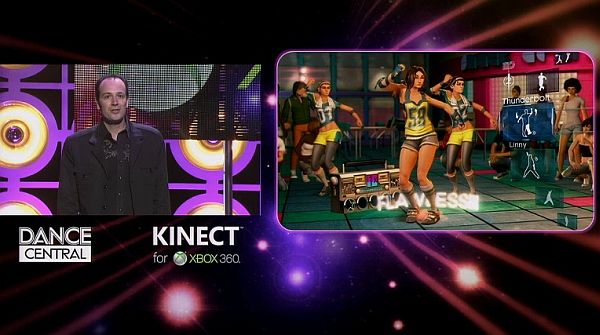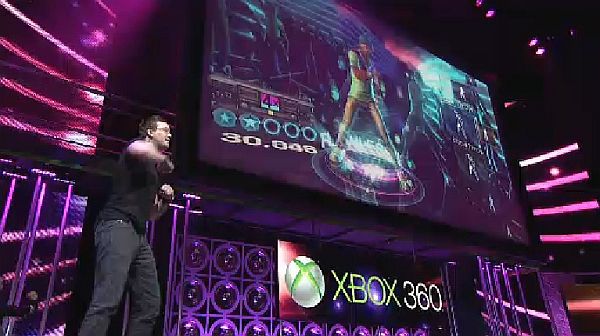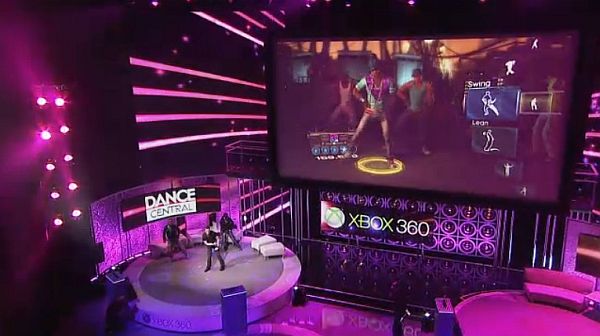 For gamers who aren't too hip on dancing, we were shown the 'Break It Down' mode where novice dancers can learn step by step, and then have the ability to string it all together. I personally feel that's a fantastic option because not everybody can get down like a professional hip-hop dancer. We then were given another live demonstration where there was a guy in the front with two other players in the background. Kinect was able to track all three of them, and have an avatar jiggling around on screen for all.
One thing that got me super excited about Kinect is the exclusive deal with Lucas Arts - hands free Star Wars. Even though it's not scheduled to launch until 2011, I know they have their hands busy with Star Wars: The Force Unleashed II, and also Star Wars: The Old Republic. I can't even describe how excited I am to actually 'feel' what it's like to slice through a Jedi, or force choke people. Oh man…..Darth Lindsey is coming!
Then it was time for Turn 10 Studios to come out and wow us with some recent developments in the Forza franchise using Kinect. Dan Greenawalt, Creative Director, and Bill Giese, Lead Designer, came out and gave us the lowdown on everything. The 'Forza Motorsport Preview' showed us a gorgeous racing game, running at 60 frames per second, and in full HD. Players can turn their head, look around inside the car, and really let themselves get immersed in the game. They even showed us how, when viewing at a car, you can get really close up to the car. They used a Ferrari, and for those who are really into sports cars, this feature is sure to please you immensely. Players can see the kind of headlights that are used, brakes, and even get engine specs. It's like having a Cars & Drivers magazine built right in. You can even get inside the automobile as well, checking out the interior and getting even more specs. Unfortunately this won't be out until 2011, but I'm confident that as the launch date gets closer, we will have more details, and maybe even a demo.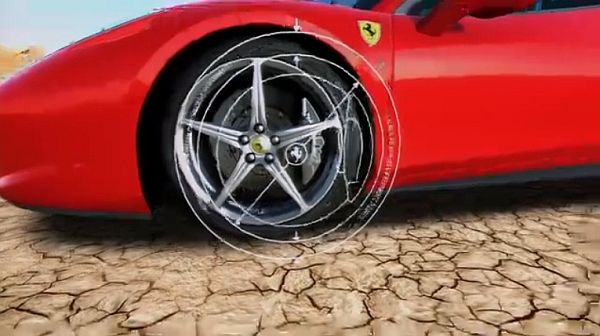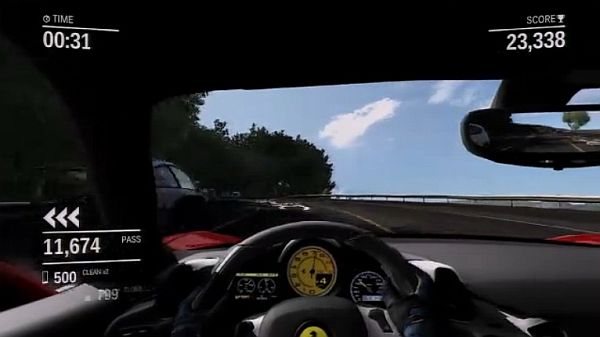 Some really cool moments during the Microsoft conference were the appearances of Hideo Kojima and Peter Molyneux. Kojima-san came out and briefly talked to us about the next Metal Gear- Metal Gear Solid: Rising. Producer Shigenobu Matsuyama came out and discussed the game a little bit more with us. He even explained to us about the Zan-Datsu ability Raiden, who is now party cyborg, will have. In the Japanese language, zan means to cut and datsu means to take. In the following trailer, we sure saw a lot of cutting, and a lot of limb taking. The end of the game trailer was hilarious as Raiden stood in front of a table with a watermelon, cutting it into nice, juicy slices.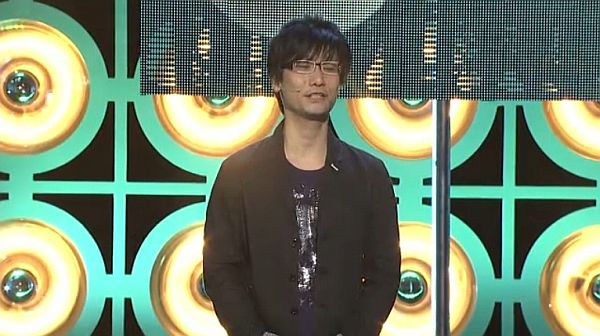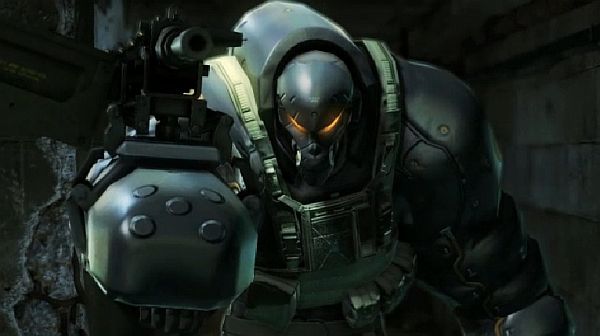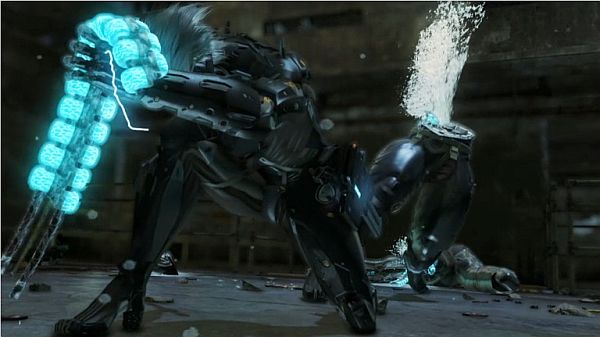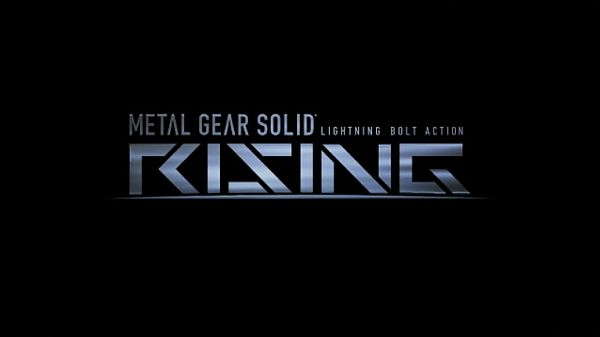 Phil Spencer of Microsoft Game Studios says that this is the biggest year ever with Fable III, Crackdown 2, Halo: Reach, and more coming out. Phil went on to introduce Cliff Bleszinski, otherwise known as Cliffy B, and then it became obvious we were about to get some Gears of War 3 news. I'm personally not a GoW fan, but the presentation was nice. They did a live gameplay demo with him and 3 others, showing us the team action, graphics, and enemies gamers will encounter. He even teased us with a new mode called 'Beast' and that there would be a demo of it at their booth.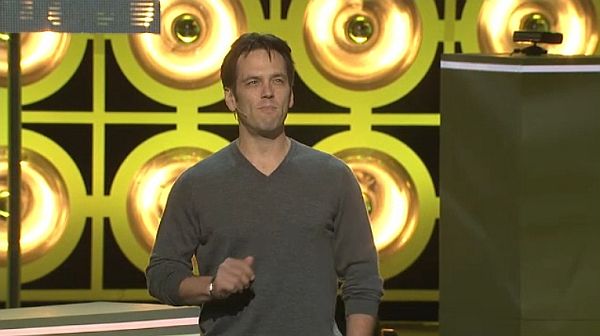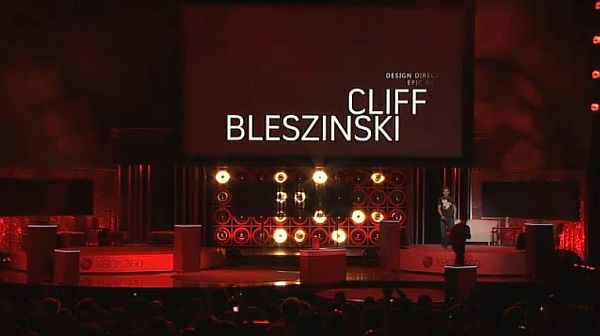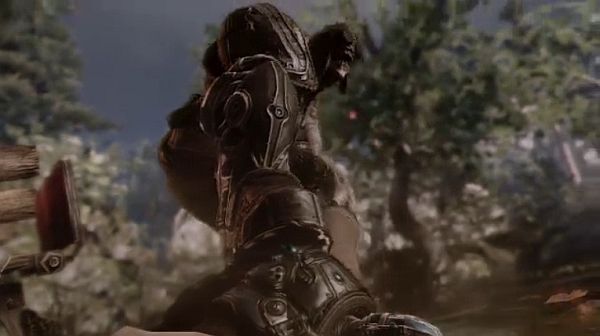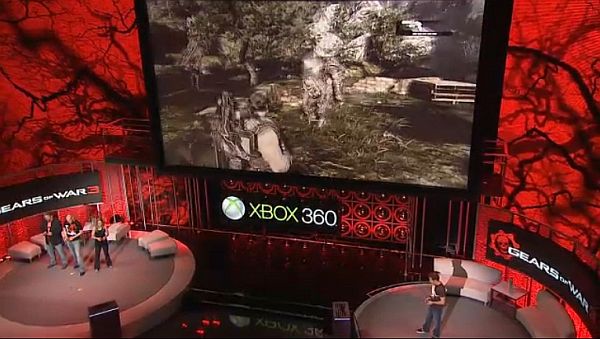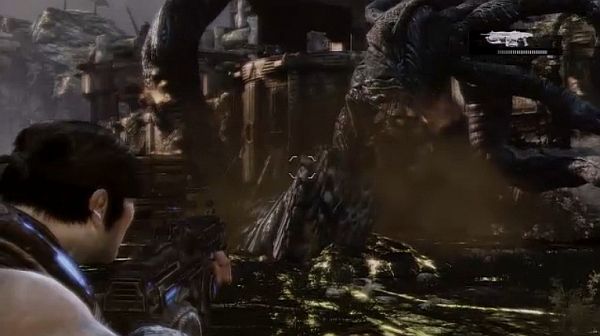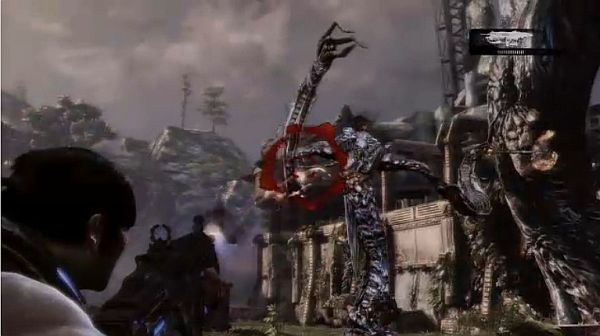 From there, we were graced with Mr. Project Ego himself, Peter Molyneux. Sadly he wasn't on stage that long, and he didn't give us very many details except for this: Fable III will hit store shelves on October 26th. The Fable III trailer that followed his short speech was gorgeous, and everything we have grown to expect from Mr. Molyneux. I really just wish we were given a little bit more.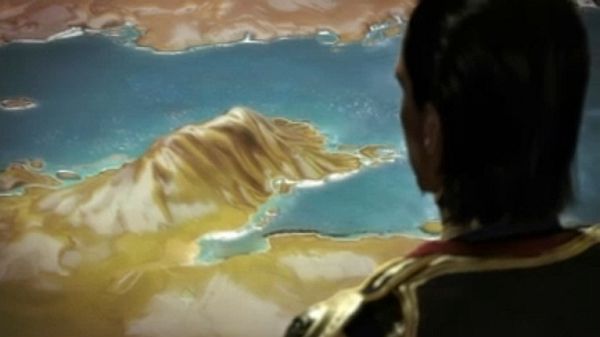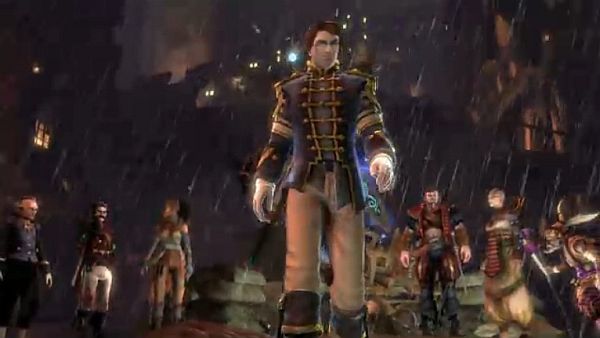 Halo: Reach was given some on-stage love as they gave us the world premiere of the campaign which included some awesome space combat. I wasn't a fan of the multiplayer beta demo, but the campaign looked great. There was this awesome assassination, and the music in the game was spectacular. No details were given about the space combat being a multiplayer option, and as for release date, we were only told September.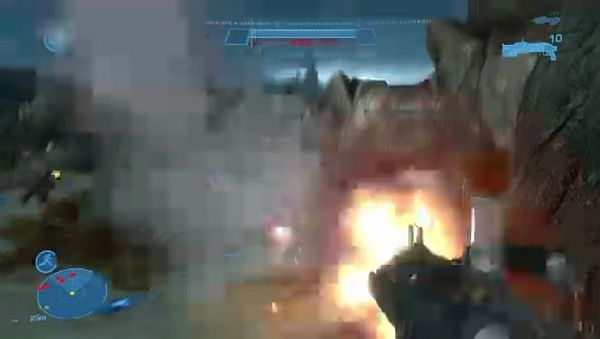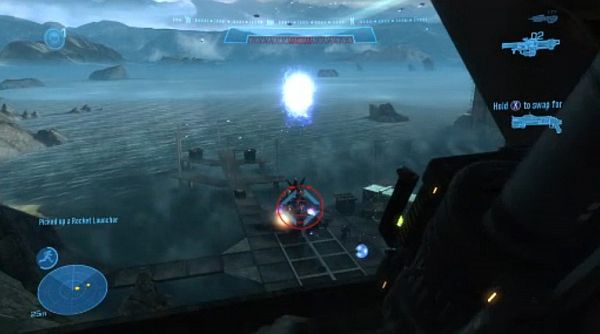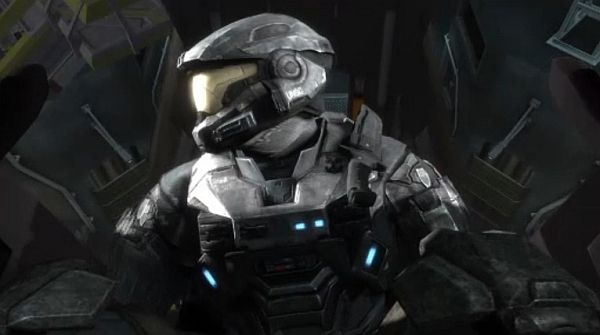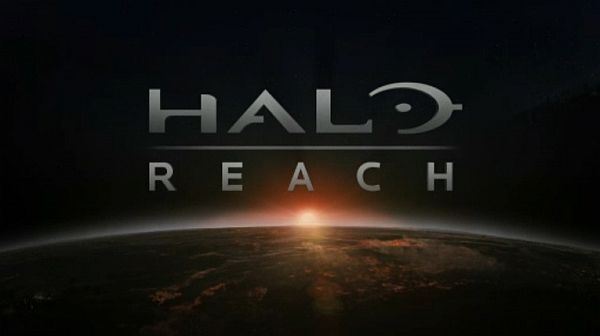 Codename Kingdoms, a new exclusive title from Microsoft Game Studios newest partner Crytek, was announced along with a game trailer. It didn't really go into much, and from the beginning of it, I thought we were about to watch a Spartacus: Blood & Sand trailer. All I can really tell is that it's one of those historical gladiator type games.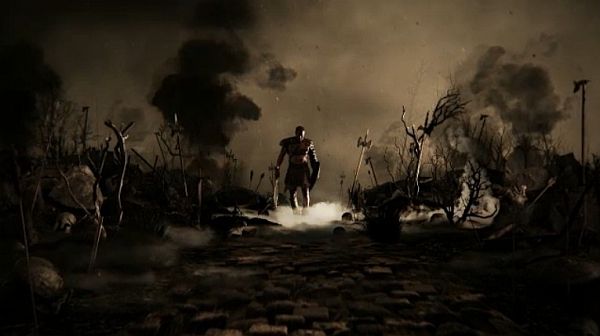 The only other things that was mentioned was Xbox Live coming to Windows Phone 7. Players would be able to have access to their friends, avatars, and achievements wherever they went. Sadly, this isn't as exciting for me because 1. I have an iPhone with no intention of having anything else and 2. I have an application called Friendz that already does that for me.
The last thing, and an incredible way to wrap up the conference, was the unveiling of a slimmer Xbox 360. Don Mattrick, Senior VP, says that Microsoft is "launching a whole new era of entertainment" and he's probably correct. The slim 360 comes with a 250 GB hard drive, built-in Wi-Fi, and it's going to be available for the same price as what's out there now - $299.99. Now, here is the next question: When will it be available? How's this for you - consoles are shipping today, and they will be available to purchase by the end of the week. Oh, and all of those who attended the press conference got to take one home with them right then and there. How awesome is that?!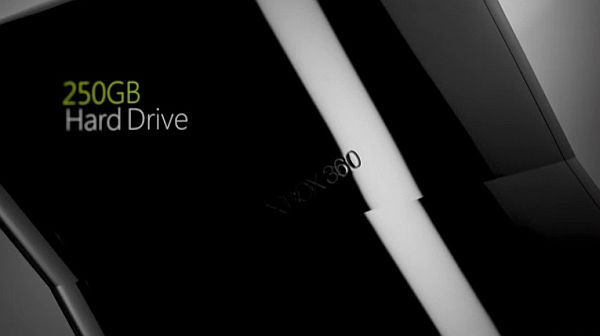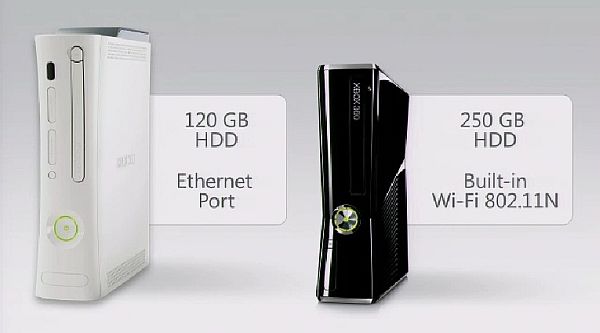 So that's it. An exciting event from Microsoft giving us some really awesome things to look forward to.
- Me