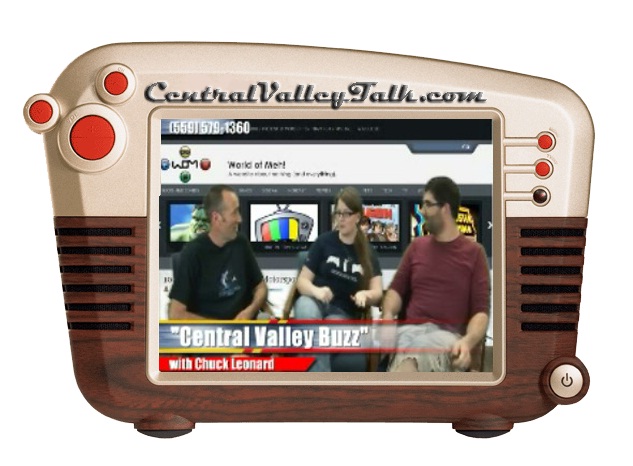 Yesterday, Chris and I went on to Central Valley Buzz to promote our site and help spread the word about our Blogathon fundraiser for One Love for Chi. Since we haven't been on anything live in awhile, I was a little anxious, but I think we did a great job.
For those of you who were unable to tune in, the repeat already aired early this morning, but I can give you a rundown of what went on. When we got there, the room was rather warm due to all of the lighting, and the fact that there was a guy prepping for a cooking segment. It also didn't help that he was making a salsa with Habanero peppers, so while we were waiting to go on, my eyes started to sting a little.
Once we were on air, I got a little tripped up at first, but Chris was there to explain the history of World of Meh!, and what inspired us to start it. We, honestly, started this site just as a creative outlet, so clearly things have evolved! After we described what our site is all about, we were kept on for a second segment that touched on how the two of us met (through an online dating site, if you must know), and then we shared with everybody the amazing story of Chi, his progress, and our efforts to help him.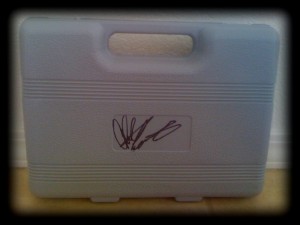 Chuck Leonard, host of the show, autographed, on air, a pair of clippers that were used on a recent show to shave his head. He then donated them with the hope that it will help attract more people to our site, and boost donations. Pretty awesome, eh? After we we were done, I logged in to check our site states and there was a considerable spike in hits, so thank you Chuck!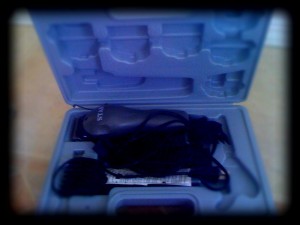 If you are a fan of Central Valley Buzz, or are an evil scientist that wants a piece of his DNA to do some crazy cloning experiment, donate to our One Love for Chi fundraiser and earn a shot at winning those clippers, amongst other prizes!
- Me
Like helping others and earning a shot at winning some great prizes by Activision, EA, and others in the process? Check out our One Love for Chi fundraiser and spread the word!